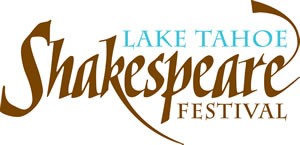 Imagine your toes in the sand, a fantastic bottle of wine nearby, a gourmet meal and first-class entertainment with your friends and family, all while basking in a perfect Lake Tahoe sunset. You're not dreaming, you're experiencing the enchantment of the Lake Tahoe Shakespeare Festival at Sand Harbor State Park.  The amphitheater is one of the most scenic venues in the world.
Two extraordinary productions offered in the 2017 season!
Back by popular demand, there will be two productions featuring gorgeous costumes, stunning sets and one of the most talented professional acting companies in the West!  For ticket information and to purchase online,
click here
.
Love's Labour's Lost – When a King decrees that his court be free of women so that he and his men may study without distraction, what could possibly go wrong? Nothing, until a beautiful princess and her delectable entourage pay a visit and put the men's resolve to the ultimate test. Love letters gone awry set in motion a series of hysterical misadventures which turns the court topsy-turvy in a hilarious Shakespearean study of "Wooing 101."
The Hound of the Baskervilles –When Sir Charles Baskerville is found dead on his estate with terror etched on his face and the paw prints of a gigantic hound beside his body, the great detective Sherlock Holmes is summoned, with his trusty assistant Watson in tow, to unravel the mystery and investigate an ancient curse. This mystery classic is performed by three actors creating dozens of characters in what can only be described as a "tour de farce"!
Monday Night Showcase
A multi-event Showcase Series augments the Festival's mainstage productions and includes a diverse array of live music and entertainment from a variety of genres. A different performance will be featured each week; for the featured performances,
click here
. Shows begin at 7:30 p.m. Tickets may be purchased online or by calling (800) 74-SHOWS.
Dining and Drinks
The LTSF entertainment experience is complemented by al fresco dining at its on-site restaurant – Shakespeare's Kitchen, which offers a wide variety of food and beverage options. Patrons may choose to bring their own food or drink for picnicking. The main gate and amphitheater opens at 5:30 p.m. allowing early access to the concession area which includes Shakespeare's Kitchen, The Bar and BardWare (merchandise souvenirs). Arrive early and enjoy a pre-show cocktail, mingle with family and friends in the newly renovated and expanded dining area, marvel at the awesome views of Lake Tahoe or simply bask in the afternoon sunshine.
D.G. Menchetti Young Shakespeare Program
The Festival's series of education programming is highlighted the D.G. Menchetti Young Shakespeare Program. Free performances produced for younger audiences at Lake Tahoe and throughout northern Nevada.
Location, Parking, Miscellaneous Info

Warren Edward Trepp Stage
The Theater at Sand Harbor
Sand Harbor State Park
2005 Highway 28
Incline Village, NV
Gates open at 5:30pm (bring your own picnic cooler or purchase dinner at Shakespeare's Kitchen)
Show starts at 7:30 and ends approximately at 10:00pm (there is a 15 minute intermission)
Parking is FREE after 5:00pm at Sand Harbor for Festival patrons. Parking is limited.