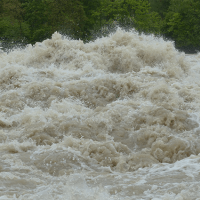 It has been a devastating Hurricane Season for Americans in Texas, Florida and now, the U.S. Virgin Islands and Puerto Rico.  As FEMA works to bring relief to storm ravaged areas, they are recommending that those of us that wish to contribute to the effort visit NVOAD.ORG (The National Voluntary Organizations Active in Disaster) to learn where resources are most needed.  FEMA recommended organizations include:
UNICEF USA: Â www.unicefusa.org
United for Puerto Rico http://prfaa.pr.gov/unitedforpuertorico/
 
Donate blood
Blood centers always experience a shortage during devastation's like hurricanes and are putting out urgent pleas for donations. The closure of blood banks and collection centers along the coast and in Puerto Rico paired with likely injuries from multiple storms will stress existing supplies.
People wishing to donate blood should contact United Blood Services here locally. Or you can contact our local community's Red Cross.